Boulder Fires
19 July 2002 - North Boulder Fire. Just west of the Foothills Trail Park Entrance. The fire climbed the hill and appeared to go up and over the mountain into the pine brook hill neighborhood.
14 September 2002 - Went down the open space track today. It appears that the vegetation is starting to green up. With all the rain we have had(yahoo!) the growth is beginning.
19 July 2003 - The North Boulder Fire is one year old today. We had a heck of a rainy June which made the burnt hills from last year look an rich green. But July 2003 had had recored high tempatures and that has made the hills that crispy brown. We are hoping the people who lit the fire last year plan to leave the hills alone this year.

Below are some pictures from Wingate Ave and 6th Street in North Boulder. Wingate is three Blocks North of Lee Hill Drive.
Pictures of The North Boulder Fire:
Pictures of Helicopter containing North Boulder Fire
















Boulder Fire Blazing at Night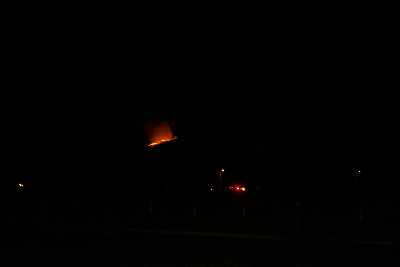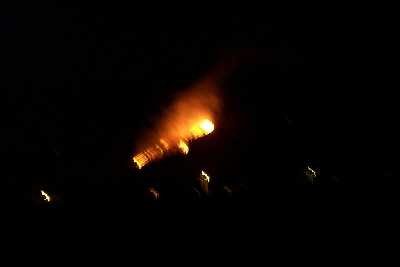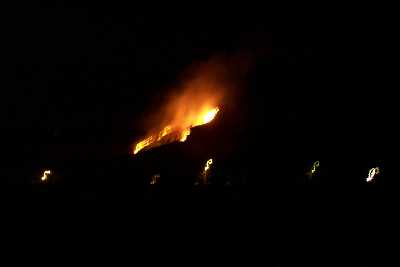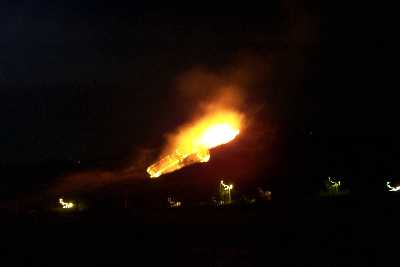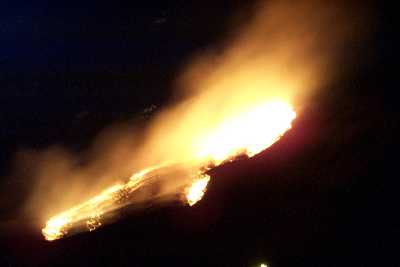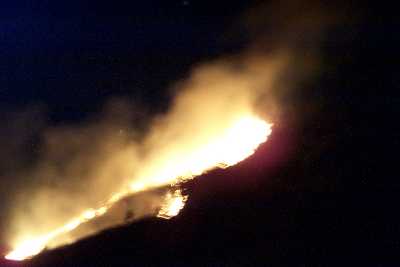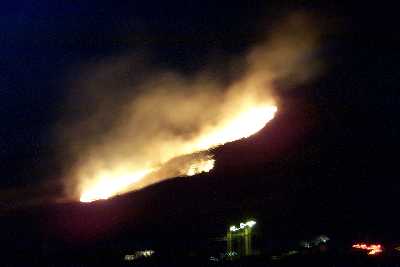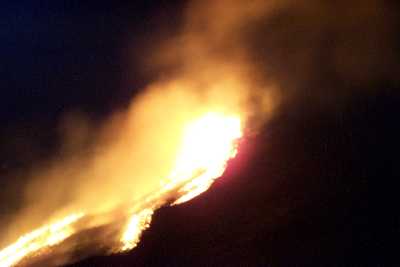 Helicopter working on Boulder Fire The Next Day